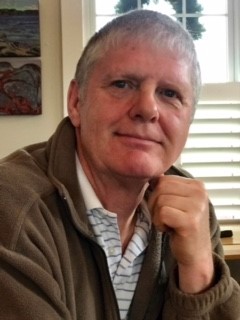 Alan T Critchley

2020 vision: a phyconomic approach to supplying the global, future needs for seaweeds of commercial interest.
Graduate of Portsmouth Polytechnic (Univ.), UK. Cut my knees (learned my craft) as an ecologist studying rocky shores and marine invasives. An academic career took me to Southern Africa (Pietermaritzburg, Johannesburg, RSA and Windhoek, Namibia). Moved to applied and industrial applications of seaweeds when working for Degussa (now Cargill) Texturant Solutions, Normandy, France in their New Raw Materials laboratory. Canada then called for a position leading a diverse and exceptional research team, networking with university,government and private researchers for an SME producer of various seaweed products.

Currently affiliated with the Verschuren Centre for Sustainability in Energy and Environment at Cape Breton Univ. reviewing research in Marine Biology, Botany and Phycology. Recently published a book for Springer on the cultivation/utilisation of Kappaphycus and Eucheuma seaweeds ("Tropical Seaweed Farming" -Springer) with Drs Anicia Hurtado and Iain Neish as co- editors. Established applied research interests in the pests and diseases of cultivated seaweeds entitled: SEECS - "Seaweed extracts for the enhanced cultivation of seaweeds". On-going co- editing with colleagues such as: Anicia Hurtado, Leonel Pereira, Lynn Cornish, Danilo Largo and Nicholas Paul in special issues – "Seaweed Resources of The World: A 2020 Vision" for Botanica Marina and "Concise Reviews of Seaweeds of Commercial Interest" for Journal of Applied Phycology.